>
HOME
>
WORSHIP & SUNDAY SCHOOL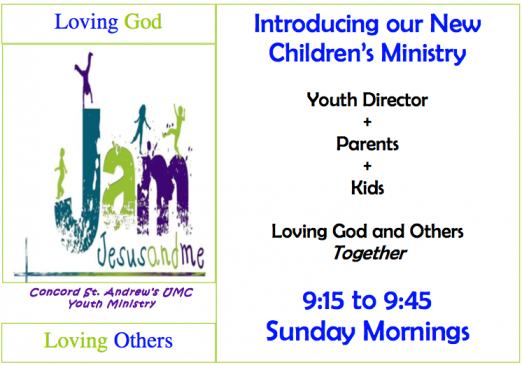 Beginning Sunday September 7th
What Will It Look Like?
A dynamic blend of:
Music, Bible Learning, Activities, Projects, and Fellowship
for Children And Parents

Networking and Connecting with Other Parents Christian Community for the Kids
What Are Our Goals?
Helping Children to Know, Love, and Connect to Jesus

Connecting our Children to Christian community and friends

Teaching our Children how to Follow Jesus

Growing Stronger Families 
Why the Change?
Parents are the most influential teachers their children will ever have
 
Children learn well in a mixed age environment that give them an opportunity to be both student and teacher
 
A child's image of a loving God is based in their image of you as a parent, and how you model your faith with them
 
Churches are called to walk along side, support, and resource parents in the Christian education of their children.